"Changing your life, your health and your weight is not easy.
I know because I did it myself."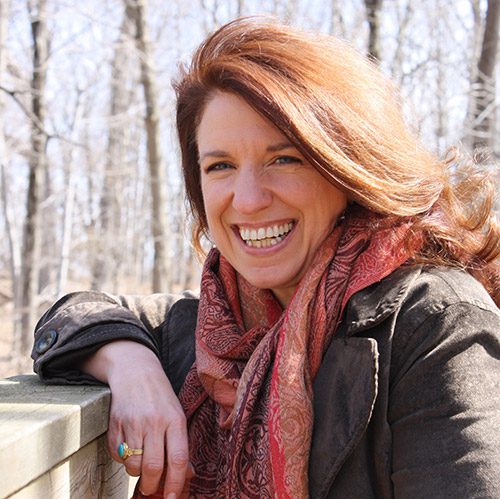 Fifteen years ago, I weighed 246lbs and suffered from chronic fatigue – the effects of a stressful, demanding corporate job that took a serious toll on my health. When it came to weight loss, I tried everything that everyone else recommended–Weight Watchers, Nutri-Systems, Jenny Craig– and it didn't work! When it came to treating the physical and mental exhaustion I was experiencing, one doctor's treatment solution was to prescibe me anti-anxiety pills and anti-depressants. So I stopped listening to other people and I started listening to myself.
I was determined to heal naturally, from a foundational level. No drugs, no magic pills. I have lost 100 pounds and have stayed at a very healthy weight ever since.
I now have the privilege of helping others on their healing journeys. As devoted as I was to transforming my life, I am now committed to helping others unlock their own personal puzzle.
I believe that everyone deserves to
be free to live the life they desire.
Stephanie Solaris is the Founder & Director of Solaris Whole Health (SWH), established in 2007; the Founder and Developer of the Solaris Premium Collection (SPC), established in 2015 and a highly sought after Health & Wellness Speaker. Stephanie brings 14 years of scientific background, along with over a decade of holistic experiences and training into her practice as a Certified Health and Nutrition Counselor. Her nutrition and lifestyle studio team has helped over a thousand people optimize their health.
Speaking Appearances
and Engagements
• 2016   Featured as a Woman to Watch in HudsonMod Magazine Woman of Power Issue
• 2015   TV Segment Interview for "Leading Change" Television show
–  on Princeton Community Television
• 2015   New Jersey Women Entrepreneur Finalist
• 2014  Acquired in house State of the Art Equipment featured in Mayo and
Cleveland Clinics as well as 25 of the top NFL sport teams
• 2010-2013 NFL Combine Nutrition Coach TEST Sports Clubs
• 2009   New Jersey Governor's Women's Conference Speaker
• 2008 National Radio Show Guest, "Discover Nutrition"; 2011-2012
Local Radio Show Guest; Career On Ramp Radio Show
• 2007  Present Corporate Key Note Speaker in Tri-State Area – 40 to 200 attendees –
– AT&T Featured Speaker ~ 150 attendees
– Merck Featured Speaker & Development of  Health Series Events
– NJ State Municipality Programs and more.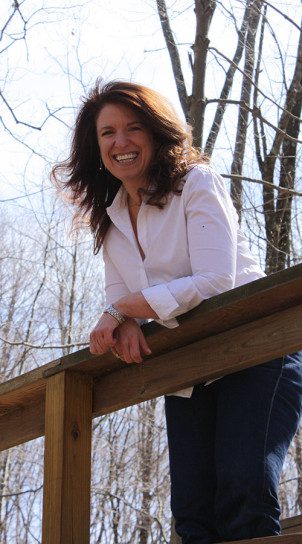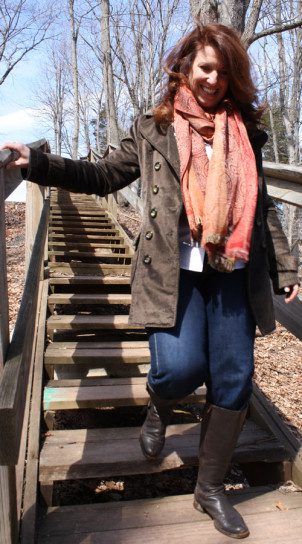 Functional Medicine
Continuing Education and Memberships
• Clinical Breakthroughs in Toxicity-Disease Connection
• Anti Aging Medicine
• GI Health Restoration
• Optimizing Athletic Performance
• Bridging Lifestyle Medicine & Systems Biology in Clinical Practice
• Anti-Aging Medicine: New Science Based Protocols & Patient Assessment Strategies
• The Menopause Power Series
• The Emerging Therapeutic Target: Inflammation
• Advanced Clinical Therapies for Women's Health ü Successful Aging, Lifestyle Medical Protocols for Vital Brain, Heart & Metabloism
• The Institute of Functional Medicine
Degrees, Certifications, & Accreditations
• Certified Health & Nutrition Practitioner, Institute of Integrative Nutrition in conjunction with Columbia University Teachers College
• American Association of Drugless Practitioners, Holistic Integrative Practitioner
• First Line Therapy Certified, trained to work with doctors to optimize a client's health
• NEI Certified, specializing in hormone, adrenal, thyroid and neurotransmitter optimization
• B.S. in Chemical Engineering from Northeastern University
Free Metabolic Jumpstart Kit
– Rewire your metabolism and lose weight today –
Signup for our weekly Newsletter and receive
your free Metabolic Jumpstart Kit.
And don't worry, we hate spam too! You can unsubscribe at anytime.