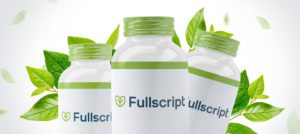 As your trusted practitioner, Stephanie wants to see you achieve your health and wellness goals, and sometimes this can mean something as simple as making sure you always have your recommended supplements on hand.
This is why we recommend enabling Autoship on your Fullscript account.  With Autoship, staying on track with your nutritional protocol is easy, and you'll never worry about running out of supplements.
Setting up autoship is easy!
1. Once logged in, under the Autoship tab, choose the frequency at which you'd like your previously ordered products to be automatically shipped by Fullscript.
2. Once frequency is selected, add desired products and select "Update." A confirmation email summarizing your Autoship products will be sent to you!
It's as simple as that.
Our goal is to keep you on track to reach your health goals!