"Don't get discouraged; it is often the last key
in the bunch that opens the lock.
~ Anonymous"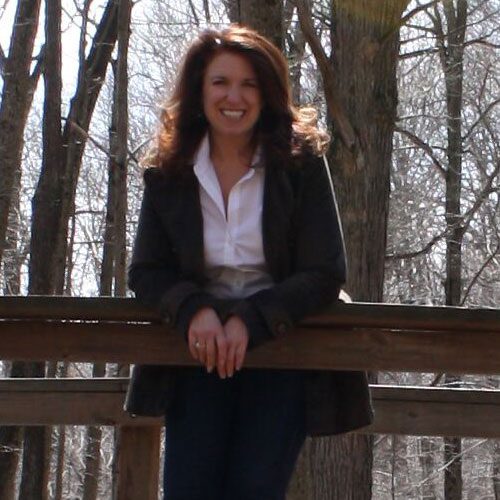 Changing your life, your health and your weight is not easy. I know because I did it myself.
Seventeen years ago, I weighed 246 lbs and suffered from chronic ulcers, insomnia, dental work, IBS and fatigue – the effects of a stressful personal and professional life took a serious toll on my health. When it came to weight loss, I tried every program available, but nothing worked for me! When it came to treating the physical and mental exhaustion I was experiencing, one doctor's recommendation was to rely solely on anti-anxiety and anti-depressant medications. So I stopped listening to other people and I started listening to myself.
I was determined to heal naturally, from a foundational level. I educated myself, found an amazing array of health practitioners to support my healing and truly became the master of my own health. I have lost over 100 pounds and have stayed at a very healthy weight ever since. I feel clearer and have more energy than I did in my 20's! I went back to school, trained with top professionals in my field and eventually developed our own unique system for Solaris Whole Health.
I now have the privilege of educating and helping others on their healing journeys. As devoted as I was to transforming my own life, I am now committed to helping others unlock their own personal puzzle and strive towards optimal health.
I believe that everyone deserves to be free to live the life they desire.
Stephanie Solaris is the Founder & Director of Solaris Whole Health (SWH), established in 2007; the Founder and Developer of the Solaris Premium Collection (SPC), established in 2015 and a highly sought after Health & Wellness Speaker. Stephanie brings 14 years of scientific background, along with over a decade of holistic experiences and training into her practice as a Certified Health and Nutrition Counselor. Her nutrition and lifestyle studio team has helped over a thousand people optimize their health.
Speaking Appearances
and Engagements

2016 Featured as a Woman to Watch
HudsonMod Magazine Woman of Power Issue

2015 TV Segment Interview
"Leading Change" Television show
Princeton Community Television

2015 New Jersey Women
Entrepreneur Finalist

2014 Acquired In-house
State of the Art Equipment
Featured in Mayo and Cleveland Clinics
as well as 25 of the top NFL sport teams

2010-2013 NFL Combine Nutrition Coach
TEST Sports Clubs

2009 New Jersey Governor's
Women's Conference Speaker

2008 National Radio Show Guest
"Discover Nutrition"

2011-2012 Local Radio Show Guest
"Career On Ramp" Radio Show

2007 Present Corporate Key Note Speaker
Tri-State Area (40 to 200 attendees)
– AT&T Featured Speaker –
– Merck Featured Speaker & Development of Health Series Events –
– NJ State Municipality Programs –

Functional Medicine
Continuing Education
and Membership

Clinical Breakthroughs in
Toxicity-Disease Connection

Anti Aging Medicine

GI Health Restoration

Optimizing Athletic Performance

Bridging Lifestyle Medicine &
Systems Biology in Clinical Practice

Anti-Aging Medicine
New Science Based Protocols
& Patient Assessment Strategies

The Menopause Power Series

The Emerging Therapeutic Target:
Inflammation

Advanced Clinical Therapies
for Women's Health
Successful Aging, Lifestyle Medical Protocols
for Vital Brain, Heart & Metabolism

The Institute of Functional Medicine

Degrees, Certifications,& Accreditations

Certified Health & Nutrition Practitioner
Institute of Integrative Nutrition in
conjunction with Columbia University
Teachers College

American Association of
Drugless Practitioners
Holistic Integrative Practitioner

First Line Therapy Certified
Trained to coordinate with doctors
to optimize a client's health

NEI Certified
Specializing in hormone, adrenal, thyroid
& neurotransmitter optimization

B.S. in Chemical Engineering
Northeastern University
Signup for the Solaris Newsletter
Weekly inspiration and tips to help you discover
your optimum health potential.. sent directly to your inbox!
And don't worry, we hate spam too! You can unsubscribe at anytime.